It has been quite awhile since the last untethered jailbreak (iOS 4) for iPhone, iPod touch and iPad. Finally the wait is over, the first iOS 5 untethered jailbreak – iPhone Dev Team's Redsn0w 0.9.10b3 is out now!
This is the key moment every jailbreaker waiting for,  to release their devices from the cages. The problem with previous tethered jailbreak tools for iOS 5 is that users will need to use a computer to boot their jailbroken devices if it's powered off or ran out of battery. With untethered jailbreak tools, you can simply powered it up without any additional aids.
This is the official release of untethered jailbreak from Dev Team for all A4 devices running iOS 5.0.1. (Notes: A4 devices included iPhone 4, 3GS, iPod touch 3G/4G and iPad 1). It's important to bear in mind that updating your iOS version to 5.0.1 is essential to jailbreak your devices! You will need to wait for newer jailbreak tools if you owned A5 devices like iPhone 4S and iPad 2.
The newest version of Redsn0w (0.9.10b3) includes some important fixes over its previous version.
This is the update from the Dev Team's blog:
The b3 version of redsn0w fixes a problem where re-running redsn0w over an existing jailbreak would cause MobileSubstrate-based apps to stop running until MS was installed again.  Now you can re-run the redsn0w jailbreak step without worrying about that (but still remember to de-select the "Install Cydia" option if it's already installed).
For Users on Tethered Jailbreak of iOS 5.0.1:
You can either run the new Redsn0w over current jailbreak and deselect "install Cydia".
Or, you can simply launch Cydia and install a package named "Corona" from Chronic-Dev Team for untethered jailbreak.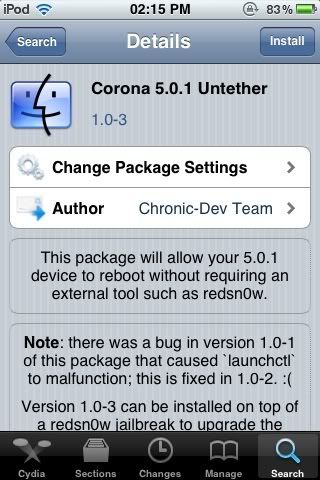 For Users on stock iOS 5.0.1:
It is fairly straightforward and simple, just follow the instruction and it's done!
Download the latest Redsn0w, launch it, jailbreak and install Cydia, boot your devices into DFU mode, stay back and wait.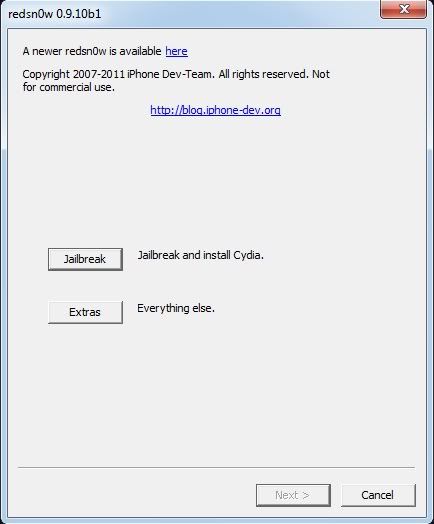 If Your iPhone Rely on Unlock
You will need to preserve your old baseband using "Custom IPSW" option found in Redsn0w.
After jailbreaking, add this source into your Cydia repository (http://repo666.ultrasn0w.com) and install Ultrasn0w by Dev Team.
Be sure to check out which baseband do the Ultrasn0w support.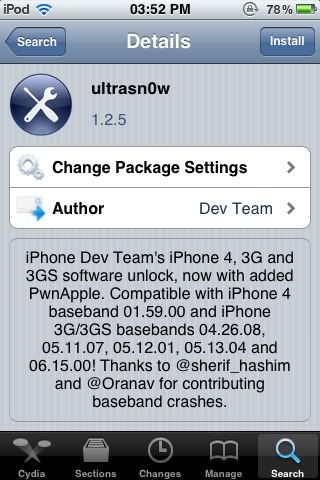 Head over to Dev Team's blog for more information. Jailbreaking your idevices might void your warranty, jailbreak at your own risk.
Redsn0w 0.9.10b3
(via RedmondPie)